Our Fleet
Our dependable and reliable fleet, operated by some of the best drivers in the world, are equipped to deliver your recreational vehicle, automobile or freight anywhere in North America, in a time-frame that meets your personal or business needs.
Our fleet of nearly 40 trucks drive an average of 5.5 million kilometers (or 3.4 million miles) each year. That's the distance of travelling around the circumference of the earth 137.5 times!
One-Tonnes

Our fleet of one-tonne trucks are equipped to pick up and deliver your recreational vehicles, from small travel trailers to large fifth wheels, to park models and toy haulers.
Five-Tonnes (Haul and Tow)

Our versatile haul and tow fleet can transport two vehicles at the same time — one travel trailer or automobile on the deck, and one travel trailer towing behind. Our five-tonne trucks can also be used to haul general freight. Loading and unloading can be done independently by our drivers, without the need for a loading dock facility.
Semi's (Step Deck)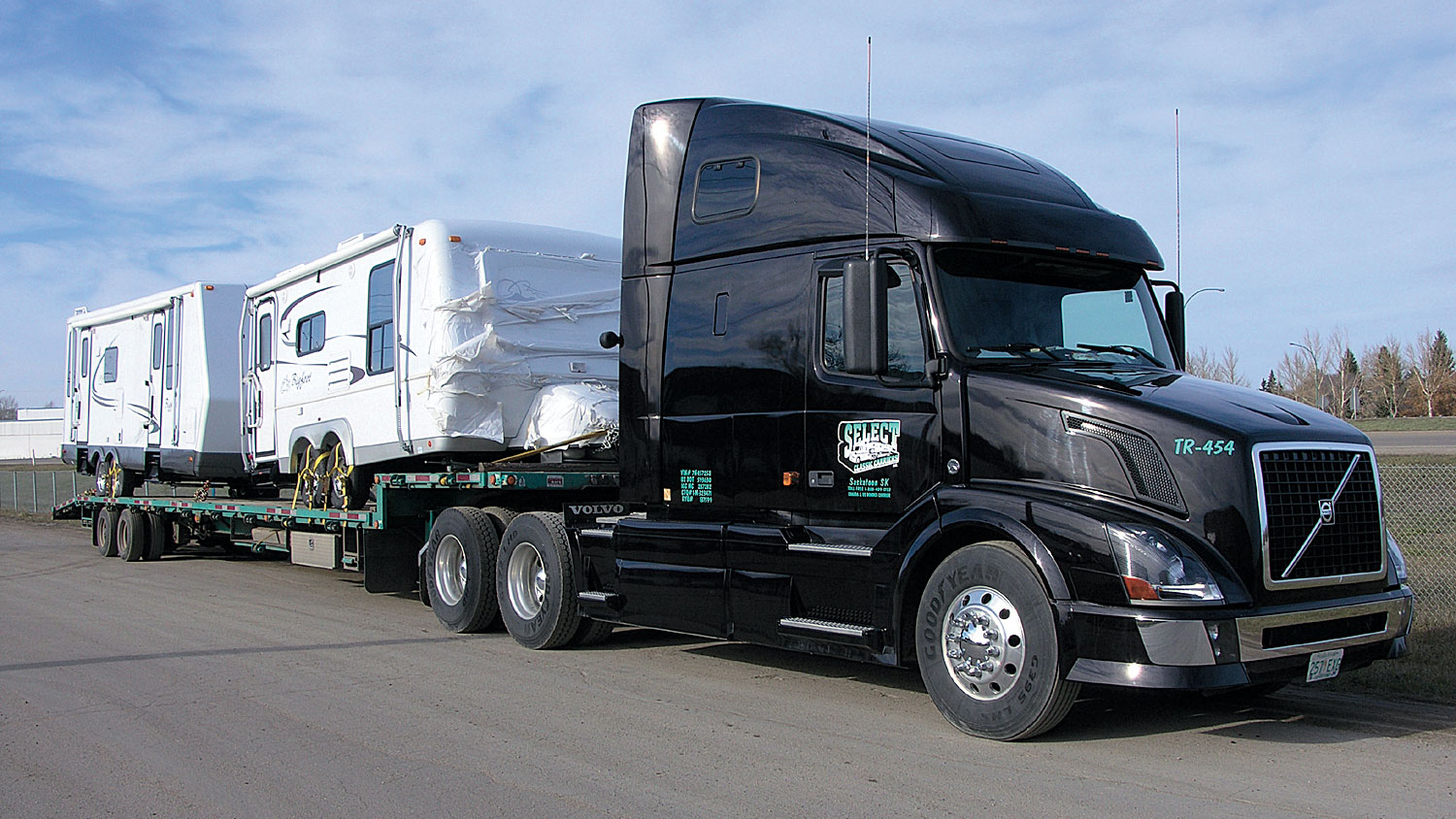 Our custom-designed 53-foot step decks are equipped to carry all recreational vehicles, automobiles, and specialized freight. These units offer unassisted load and unloading service.
Added Bonus!

Our specialized fleet can also adjust in height to haul over-height vehicles and freight to meet highway height restrictions.